Robin Berardo - Lead Mechanic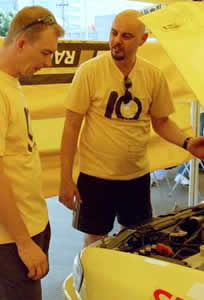 Robin's Biography
In 1986 I began a mechanical apprenticeship with a well-respected Subaru/Volkswagon/Jaguar dealership, shortly after becoming involved with a Subaru RX Turbo Rally Team as mechanical support in 1987.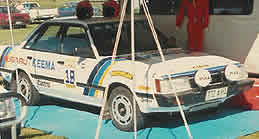 I took such an interest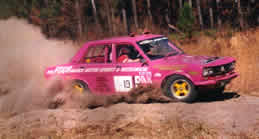 in the sport that I decided in 1988 to build acar & begin competing myself in a Datsun 1600 (P510).
After further experience completing a number of vehicle conversions & maintaining several rally vehicles myself I felt the demand was there to commence my own business in 1992; now known as Perfourmance Motorsports.
December 1995 became a turning point when my co-driver & I were involved in a serious accident whilst competing. Our resulting injuries were serious with Michelle suffering from chest & lung problems, and I had broken vertebrae in my neck. Doctors told me I would be a quadriplegic & confined to a wheelchair for the rest of my life.
Two months later I walked out of the hospital. I am now classed an ABNORMAL case.
After recuperation I focused on strengthening Perfourmance Motorsports, heavily concentrating on development of WRX Stroker engines & custom built WRX engines whilst taking a behind the scenes role in Rally support teams.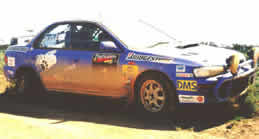 So focused, in 1998 I left my fiance at home 6 weeks before our wedding so I could travel around Australia as part of a team for the Sony Playstation Rally. It cost me BIG, but was all worth it when the team won the Group N Class.
All my hard work paid off when in 1999 I began to design & build one of Australia's fastest WRX's in full street trim using pump fuel. An astounding accomplishment with the first ever quarter mile runs in 2000 resulting in an impressive 11.6-sec pass at 122 mph. I am proud to advise this vehicle has been fine-tuned further & has run a very fast 10.7-sec at 131 mph. With 430hp (320kw @ the wheels) this vehicle is still very economical obtaining 450kms per tank of fuel.
I was given the opportunity in 2003 to expand my operation & relocate to larger premises at Slacks Creek.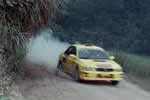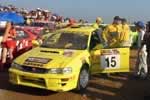 During this time I travelled several times to China to manage a multi-vehicle team for Wei-Long Racing in the National China Rally Championship. The field consisted of five vehicles, 4 Subaru Sti & 1 Mitsubishi Evo7.
It was invaluable experience & would return happily if requested.
Perfourmance Motorsports is now entering its 13th year of operation & as you can see has changed & continued to grow throughout the years. I am by no means slowing down with new & exciting projects always on the drawing board, with the great options available to suit any budget.